The gradual formation and development of automobile sheet metal processing industry has greatly accelerated the development of manufacturing industry. The mode of sheet metal processing and distribution breaks the simple procurement and transportation of traditional logistics and introduces the concept of processing and distribution. This concept and idea broadens the vision and accelerates the integration of traditional mechanical manufacturing and technology.
Sheet metal processing is called sheet metal processing. Sheet metal parts are thin metal parts, that is, parts that can be processed by stamping, bending, stretching and other means. A general definition is parts with constant thickness in the processing process, corresponding to forged parts and machined parts. For example, the iron shell outside the car is sheet metal parts, and some kitchen utensils made of stainless steel are also sheet metal parts.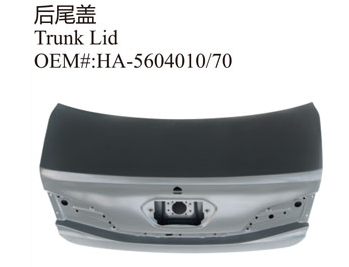 Automobile sheet metal processing engineering drawing also belongs to the category of mechanical drawing. Mechanical drawing is a discipline that uses drawings to accurately represent the structural shape, size, working principle and technical requirements of machinery. Drawings are composed of graphics, symbols, words and numbers. They are technical documents to express design intent, manufacturing requirements and exchange experience. They are often called the language of engineering circles.
China's auto parts industry started late, and it is difficult to meet the direct supporting standards of domestic joint venture vehicle manufacturers in the field of key auto parts manufacturing.
Multinational auto parts suppliers play a leading role in China's key auto parts manufacturing field by virtue of their advanced parts design and R & D technology, long-term and stable cooperative relationship with vehicle manufacturers, or their own leading advantages derived from foreign vehicle brands.
In this context, the way for China's auto parts suppliers to lead to the design and manufacturing of key parts often starts from seeking cooperation with multinational auto parts suppliers, narrowing the gap with multinational auto parts suppliers in the field of key parts manufacturing through continuous technology accumulation, so as to achieve the goal of independent supporting of key parts of the whole vehicle.
The market concentration of China's automobile non key parts field is very low. In the process of the rapid development of China's automobile industry, a large number of parts suppliers have been produced. China has more than 10000 auto parts suppliers above Designated Size, and the number of national auto parts suppliers is conservatively estimated at more than 100000 (Chen Yuanzhi, director of Parts Department of China Automobile Industry Association).